If we had a penny for every time a customer has used the terms "bomber" and "varsity" interchangeably, we wouldn't exactly be millionaires, but we'd well be on our way there. Sure, it's an honest mistake — they're both badass jackets that keep you warm AND stylish. but it's time to put an end to the confusion. Bomber and varsity jackets are NOT the same Period.
Bomber Jackets – Origins
Before diving into the differences in the garments themselves, here's a brief overview of the history of both jackets.
The bomber jacket comes from a military tradition. The US military designed it to help keep warm the cockpit pilots operating the open-air fighter jets in WWI. (link to History and Evolution of Bomber Jackets).
On the other hand, the Harvard baseball team designed the first varsity jacket some 150 years back to celebrate school spirit. (link to History of the Letterman Jacket).
Given their vastly different origin stories, it comes as no surprise that the bomber jacket is a low-key piece of garment while the varsity jacket is anything but. The bomber jacket makes a quiet fashion statement while the varsity jacket makes the wearer stand out in a crowd.
Bomber Jackets – Material
To allow for better movement in the constricted space of a cockpit, bomber jackets were designed to be thin. This is why they're made of synthetic materials with a nylon shell and polyester interlinings. In stark contrast, varsity jackets are mostly only made of natural fabrics like cotton, wool, or suede. The use of synthetic materials like polyester is limited only to the inner lining of the jacket.
Moreover, varsity jackets have sleeves made of a leather-ish material while a bomber jacket has them made with the same material as the rest of the jacket.
Design
Perhaps the most obvious difference between the two outwears lies in their designs.
While a bomber jacket comes in a single solid color, varsity jackets rank more on the colorful side of the spectrum. The body of the varsity jacket is usually a solid color while the sleeves are either white or black– whichever better compliments the core color. A varsity jacket will also have a giant letter on the left chest of a varsity jacket to represent a school or organization.
Another key difference is that varsity jackets have button closures, while bomber jackets come with a zipper.
Lastly, bomber jackets tend to have a zipped pocket on the left sleeve.
So, while the differences might not be massive, they're still there. It all boils down to an individual's personal style which one of the two they'd rather prefer. Browse our wide range of bomber and varsity jackets to find your favorite picks.
An example of varsity and bomber jacket is below: (Varsity and Bomber respectively).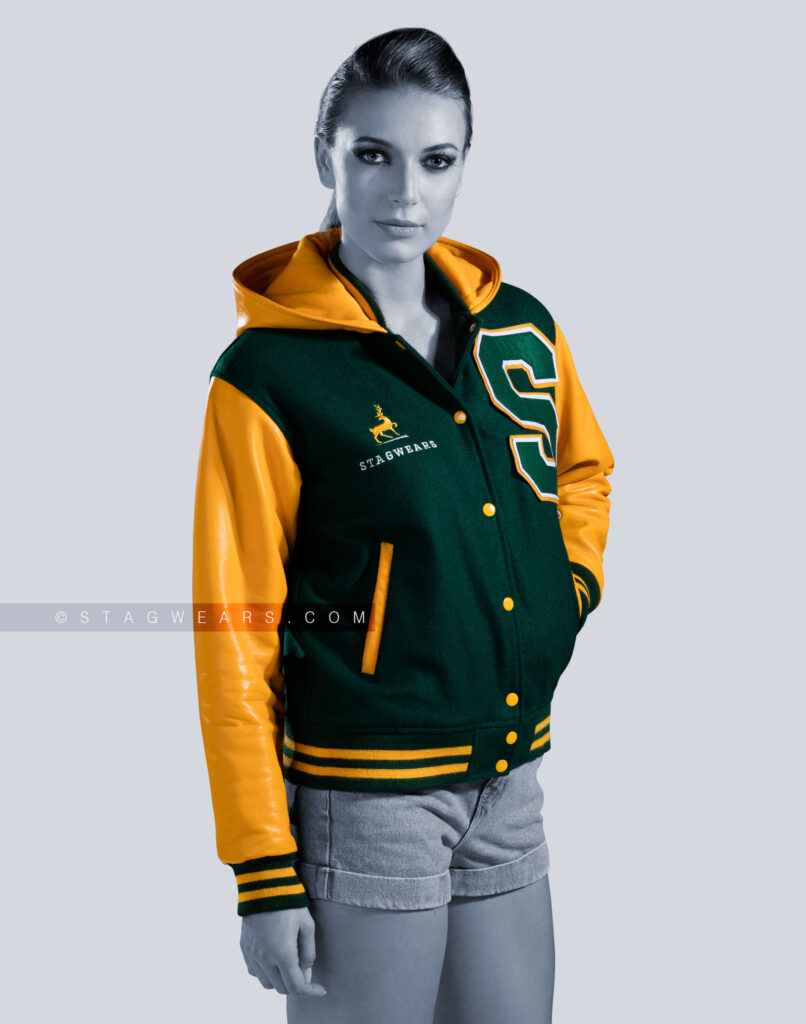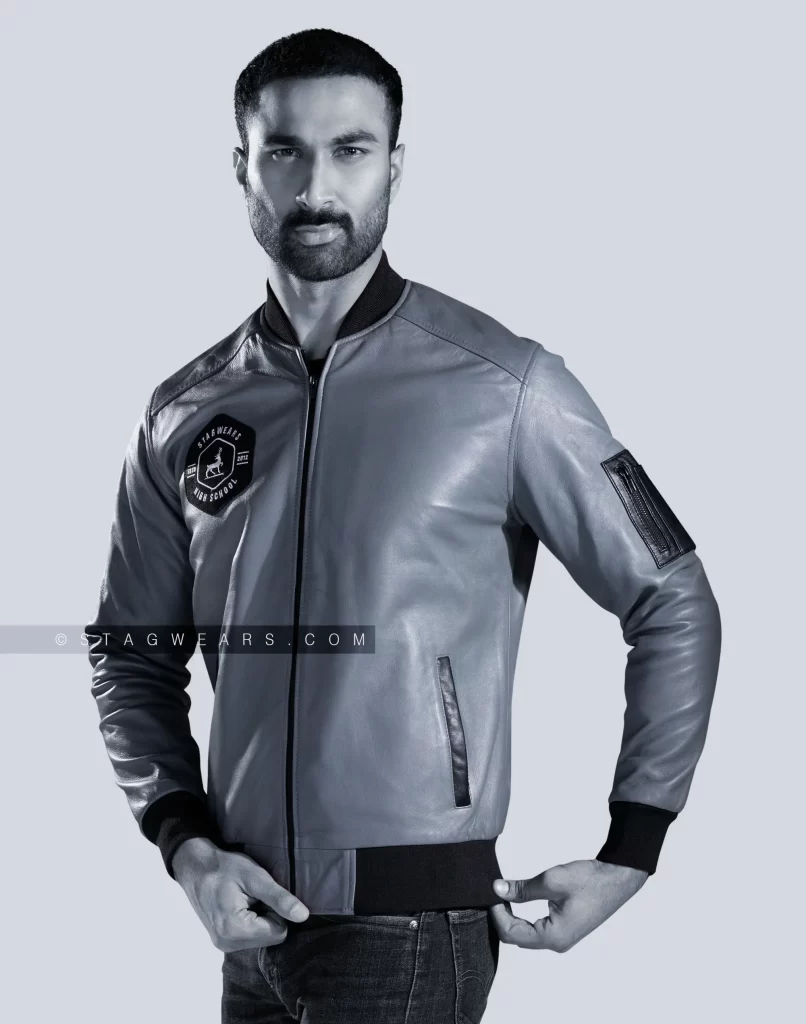 How Can I Design Bomber Jacket Online?
Visit our Design Lab page, select custom bomber jacket and start customizing it.