When it comes to combining fashion and function, clothing items like a bomber jacket really hit close to the top of the list. Originally invented to protect aviation pilots against the elements, the bomber jacket fashion leaked to the hip-hop scene in the early 2000s. From there it caught on with several police departments across America because of its durable design and strong insulation. Its popularity in street fashion saw a major surge during the 2010s. Since then, it has become a prominent staple of celebrities and models.
According to Alexandre Mattiussi, founder of the young Parisian label Ami, Bomber jackets are universally flattering.
"It's cinched in at the waist while keeping a broad shoulder, and it's also immensely practical. It's perfect as a mid-season piece – not as heavy as a coat and you can layer it, so it's versatile."
Perfectly worded. So basically, it's a short jacket with a zipped front, tightly gathered at the waist and cuffs by elasticated bands. It comes in multiple colors and uses leather polyester, leather, cotton, and nylon. However, there are a lot of variations and we're here to help you pick.
A-1
The original bomber jacket was an A-1, which featured a knitted collar, cuffs, waistband, and two large flap pockets at the hip. The thing that differentiates it from the modern style is that it was a button-up front instead of having a zipper. In 1927, it was the first mass-produced flight jacket prepared for the US army. Initially, tough sheep leather was used to produce the jackets, with added cotton lining. However, later models used goatskin or horsehide.
Irvin Flying Bomber Jacket
The British invented the 'Irvin' RAF Flying Jacket during the Second World War. Their innovative design helped keep thousands of pilots warm against the harsh winds. When introduced in 1931, the Irvin came with fully lined and made for a wider torso to fit heavy knitwear underneath. It also featured a belted waist, zip-up cuffs, and a large collar. It's a really old design yet some modern-day designs have taken inspiration from it and incorporated it into newer designs.
A-2
A descendant of the A-1 bomber, the A-2 inherited most of the same features as its former counterpart. But instead of buttons, it had a zipper front, and in place of the knitted collar, a leather one. It also had shoulder epaulettes. Even though it continues to be one of the most distinguishable bomber jacket styles, modern designs have given the jacket a more streamlined silhouette by removing the epaulettes on the shoulders and simplifying the pocket designs.
G-1
We recognize the G-1 as the fur-lined-collar World War II-era flight jacket of the United States Navy, Marine Corps, and Coast Guard. The military used it up until the Korean War in the 1950s. The G-1 jacket of the 1940s looks like the A-1, however, the former features the addition of a sheepskin collar for extra warmth. If you want to reflect your inner macho, this is the one for you.
MA-1
There was a revolution in bomber jackets in the 1950s. As a result of cost-saving, the MA-1 was born, in all of its nylon glory. Nylon is lightweight and cheaper than wool or leather but still has the feature of blocking cold and rain. The MA-1 also has a characteristic bright orange lining, which was added to help marooned pilots to become more visible to their associates from afar. Additional features include a simple zip front, slanted flap pockets, and a zip arm pocket. This style is quite popular today and was welcomed with open arms by the fashion and streetwear scene.
College/Varsity Jackets
Maybe college/varsity-style jackets shouldn't be included in this list but according to many designers, early bomber jackets predominantly inspired the design and thus say that they fall under this category. Most often featured in movies worn by the high school jocks sporting their university's colors or initials, this style has graduated into streetwear fashion.  An appropriately fitting version should be cropped and sit a little higher on the body than you're used to, yet not so slim that you can't comfortably fit a heavy layer (or layers) under it.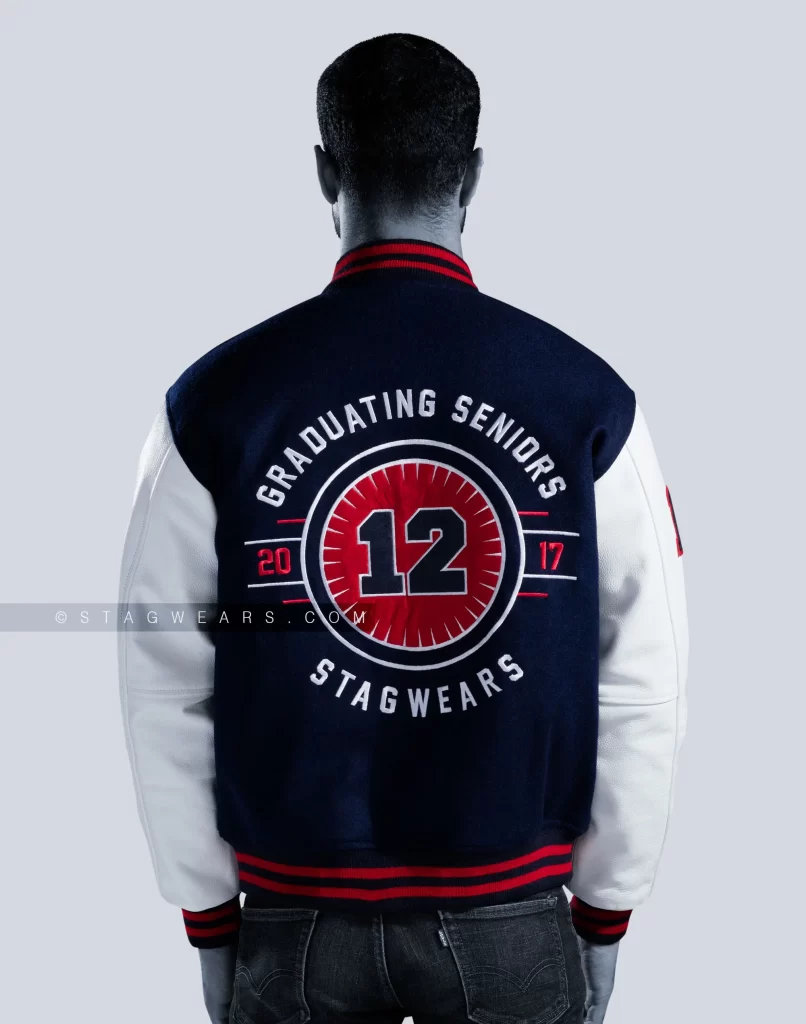 The Modern Bomber Jacket
Bombers have made their way to fashion shows and have been featured by high-end labels, including Burberry, Lanvin, and Valentino from around 2011. The second wave of resurgence came when brands like Vetements and Balenciaga released baggy versions of the MA-1 that have become a prime streetwear clothing item ever since.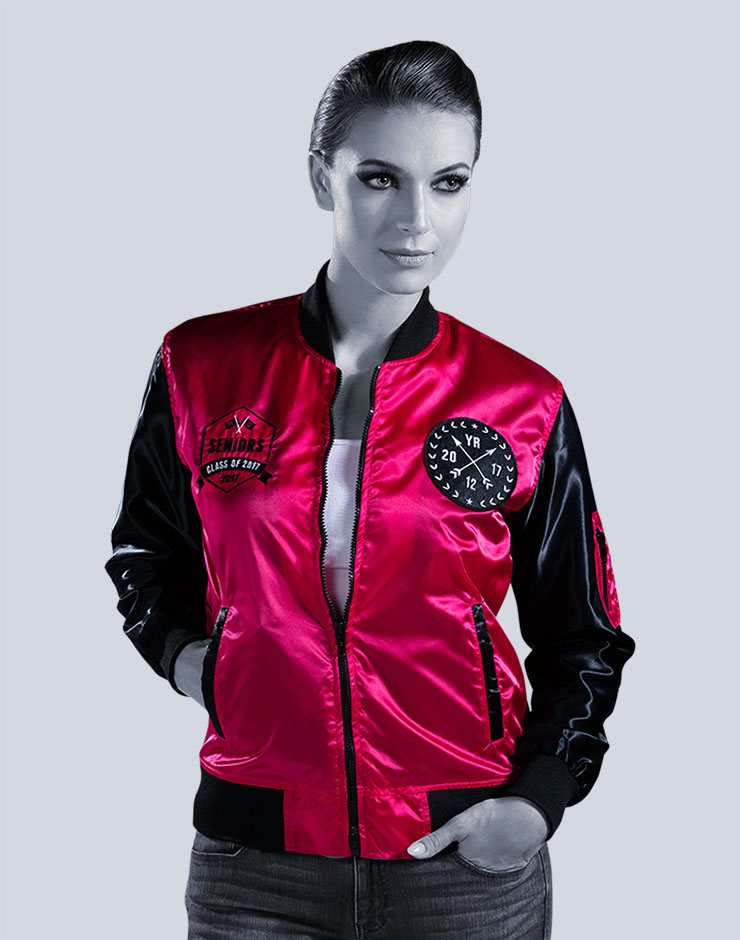 Bomber jackets have become a timeless piece that seems to never go out of fashion. Modern designs have become very creative and fun with floral prints, quilted sewing patterns, and fully embroidered patches. It also features a wide selection of fabrics now, from velvet and satin to soft moleskin, suede, and woolen to nylon and polyester. Basically, there's something appropriate for every season and style preference.