Seniors Varsity Jackets
Senior class varsity jacket will be sure to make an impact with custom embroidered patches! Proudly display graduation years, with any of our custom letterman jacket. Customize senior class jacket with students name, two or four digit graduation year patches, feature your choice of two block numbers. You can even upload your own customized senior class patch with scroll and text.
Stag wears inc. offers two and four digit graduation year patches – Graduation year with word "class of". Using our jacket design lab you can change colors of the patch to match the jacket.
Numbers & Letters.
We have wide range of numbers and letters patches. We offer various types of letters, including flat, 3d and cursive. You can also write your own initials or numbers using our design lab.
Sports Patches
Check out our sport patches, which feature all of your favorite school sports. Choose from a huge variety of embroidered patches that includes baseball sport patches,football sport patches, weightlifting sport patches, track sport patches, cheerleading sport patches, volleyball sport patches, basketball sport patches, among others. No matter what you select, our custom jacket patches will beautifully display student athlete participation and achievement.
Activity Patches
Give your students something to be proud of with our ready to use mascots and activity patches! Add on chest or back of the jacket, write cursive phrase on top and bottom, take your customized varsity jacket to next level.
Pick from our ready to use library or upload your own custom patch.
Script Letters
These beautiful script letter patches are as personalized as you get! And with our online builder, you can see a virtual preview of nearly any name or text you want to display on your varsity jacket. Our script letter patches are available in various sizes. Unlike others we do not fix our patches so they look tiny or big. Our design experts customize each patch to look perfect on your custom letterman jacket.
Flag Patches
Recognize scholastic achievements with our timeless collection of academic patches, featuring an array of scholarly designs, including torches, lamps and scrolls. Add your scholastic achievements or school name to your academic jacket patches for a unique design.
Chenille Numerals, Chenille Stars, Chenille Bars, Chenille Chevrons
Recognize individual participation, varsity lettermen and exemplary achievements with traditional chenille numerals, stars, bars and chevrons. Our collection of numerals, stars, bars & chevrons are as classic as you can get. If tradition and pride run deep in your school, honor your history with our custom-made numerals, stars, bars & chevrons!
Monogram
Does your school's name have more than one letter? We are proud to offer the highest-quality chenille monograms, which are available in 2″, 3″ and 4″ letter styles. Choose from any of our chenille lettering styles for your chenille monogram and add custom chenille colors, felt and inserts.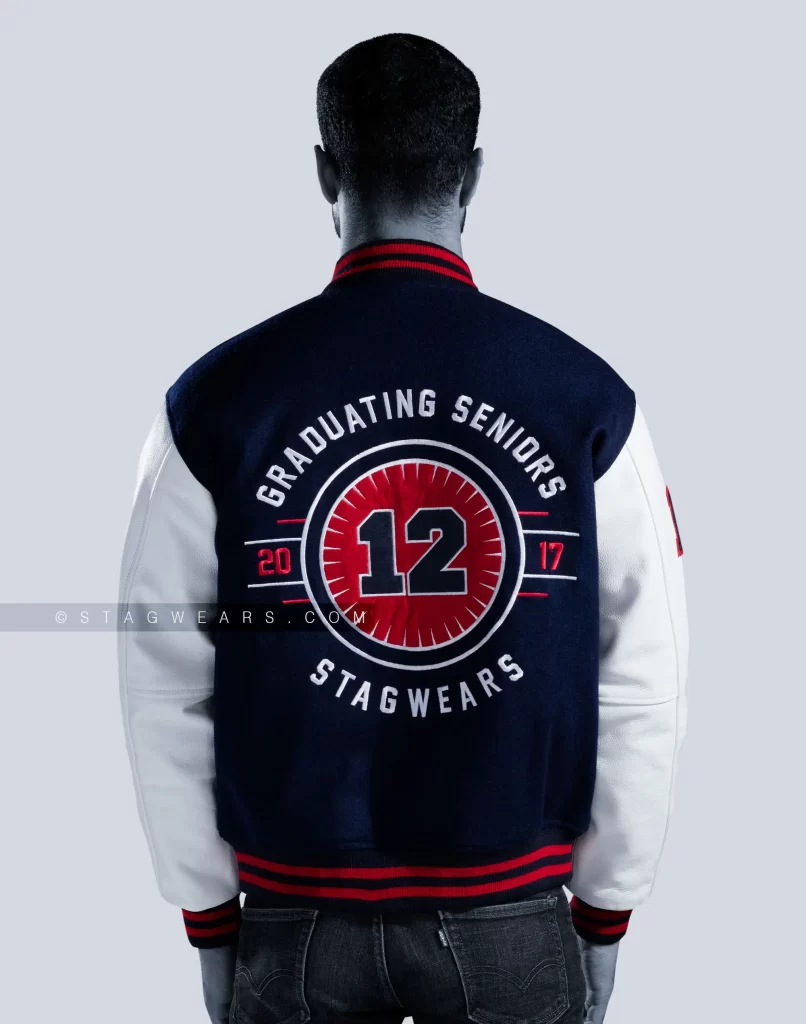 Mascot Patches
Choose from our collection of chenille mascot patches for a spirited design that displays your school brand and spirit. Customize our stock mascots with your own school colors, or reach out to us directly to create a custom mascot patch that's 100% unique. Choose from a variety of traditional mascot jacket patches, ranging from lions to tigers, eagles to cardinals, and trojans to knights, among others. No matter what you select, our custom patches will beautifully display school pride and participation.
Neff Chenille Jacket Patches
At Neff, we've been specializing in the chenille patch business for the past 65 years, and we take pride in providing you custom chenille jacket patches to meet your needs. That's why all of our chenille jacket patches are available in a variety of sizes and colors and can be completely customized to suit not only your school, but each individual student as well. Give us a call if you don't see what you're looking for, we'd be glad to create a custom chenille patch just for you.
View our full collection of school awards!