Unless you have been living under a soundproof rock or have been running away at even the slightest mention of fashion lately, you must have noticed a particular glossy, nylon bomber jacket making rounds all over the place, donned by the likes of Kanye West, The Weeknd and that one very cool dude in your office. If you don't already know, it's a bomber jacket – a zip-up front with a knit collar, cuffs, and waist. And its time, ladies and gentlemen, has truly arrived. What makes these jackets special and sets them apart from contemporary outerwear is their history and evolution in mainstream fashion.
Origins
The bomber jackets, like so many other items in the male wardrobe, debuted as a military garment. They go way back to 1917 during World War 1 when the military equipped early planes with uninsulated, open-air cockpits. To keep pilots warm, the US Army Aviation Clothing Board designed the first-ever fleet of flight or bomber jackets.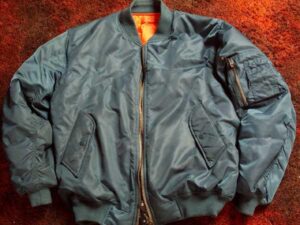 The initial variations
During the time between WW1 and WW2, the design of bomber jackets drastically evolved as improvements were made in aviation. As the cockpits became more confined and loaded with electronics, another variant of the bomber jacket was introduced- Type A-1. It was an insulated jacket with knit cuffs, collar, and waistband and was also popular for giving a flattering fit.
The A-2 bomber jackets soon followed the A-1 jackets – with zip closures and wind flaps. And then finally came the B-series, specially crafted with heavy-duty sheepskin for high-altitude bomber pilots.
Finally, the MA-1
Fast forward to the 1940s and we arrive at perhaps the most popular of all bomber jackets, the MA-1. The MA-1 bomber was a classic example of the modern jet age. Instead of the fur collar, there was a knitted one, and nylon replaced leather for improved mobility. Finally, it featured a reversible orange interior to aid in visibility if a crash should occur.
Entry into mainstream fashion
The evolution of the bomber jacket deserves a feature of its own. From the cockpit of a fighter plane to the fashion runway, things escalated quite rapidly. Following the wars, military soldiers began sporting the bomber jackets in public. Gradually these jackets trickled their way into civilian wardrobes. Like any other fashion trend, the bomber jackets particularly rose to fame when seen donned by Hollywood icons. Examples include James Dean in Rebel without a Cause, Harrison Ford in Indiana Jones, Tom Cruise in Top Gun, and of course who can forget Ryan Gosling's striking silk scorpion bomber in Drive which according to GQ turned him into a style hero.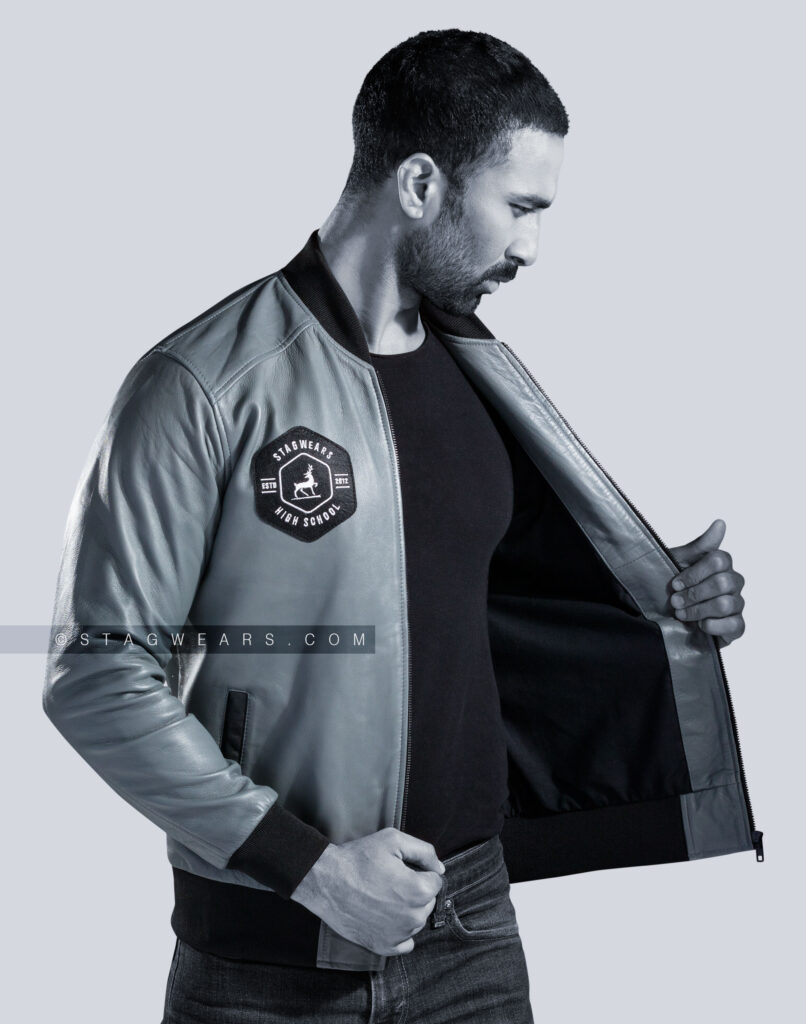 As universal as its acclaim has been, the bomber has always been able to strike a chord among rising revolutionary groups. This has served well in explaining its present status as a much-cherished streetwear staple. Today, even after years of its introduction to the masses, designers from around the world including Kim Jones, Balenciaga, and Burberry continue to pull on the bomber jacket's appeal and propel it into the limelight.
The bomber jacket transcends the notion of fashion – a bonafide timeless staple that was founded out of function but has evolved into much more than a remnant of a bygone era; it has shed its wartime skin and has turned into one of the most iconic clothing items of all time.
Contact us today to see how you can fulfill the final step in securing your own varsity letterman jacket.