The classic look and versatility of bomber jacket is making it extremely popular among men & women. You'll see them in custom print and with short skirts or cropped tops for a really cute look. They can be dressed up with a tight pencil skirt. Or, they can be paired with a simple t-shirt and jeans for a super comfortable, sporty look. Without a doubt, this is a look you're going to want to have. But, before you decide where to buy, let's make sure you know what you should look for.
Bomber jacket History:
Traditionally, bomber jackets (Flight Jackets) have a military origin and were designed to be more functional for fighter pilots with a shorter length than traditional jackets, which allowed the pilots easier movement while seated in the plane. They first appeared in the military in the late 40's and were so popular that they started being sold on the black market soon afterwards. Their ease of movement also makes them perfect for today's active lifestyle.
Materials for Bomber Jackets:
If you are planning to buy a custom bomber jacket, it is important to know about jacket's materials. The bomber jacket were usually made with cotton twill, satin or nylon shell and various breathable and waterproof materials such as soft-shell. We offer satin and black cotton lining for bomber / flight jackets.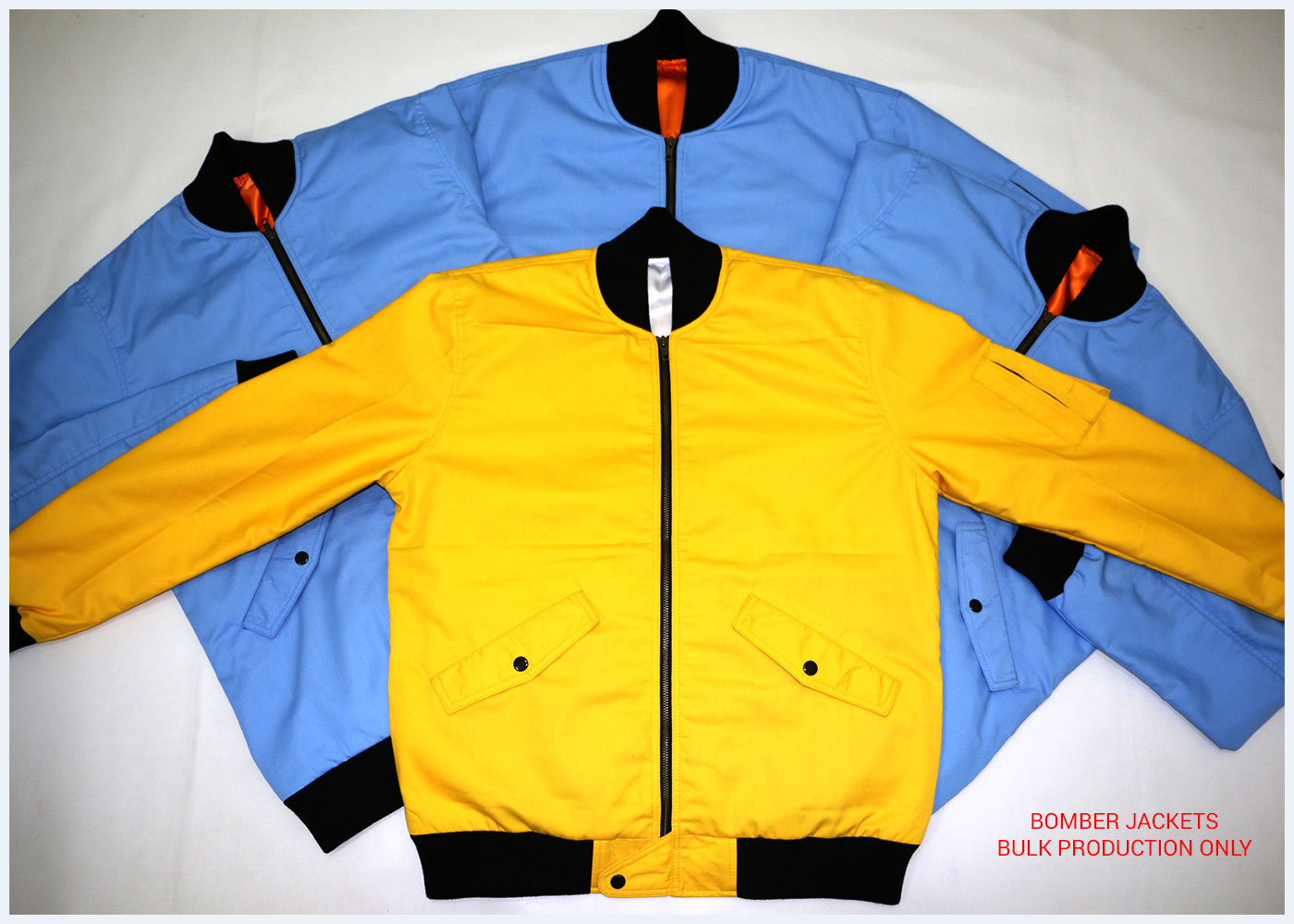 They have a elasticated knit collar, waistband, and wristbands to help keep the cold out. Bomber jackets usually have a metal zip closure for quick on and off. A professionally designed bomber jacket comes with a sleeve pocket with metal zip and two pen holder pockets. On pocket various pieces of fabrics are well stitched together and they look extremely nice.
The wide variety of materials available makes these jackets perfect for fall, winter or even spring. Your choice will depend on your style preferences and your budget. Cotton twill is classic, long-lasting choice but Polyester Satin Bomber Jacket is also very popular among women and fashionistas. We offer bomber jackets in polyester satin, nylon, cotton fleece and sheep leather.
Checkout bomber jackets customized for women and bomber jackets for men. Design custom bomber jacket online at competitive prices. We make jackets in all sizes between sizes XS – 6XL.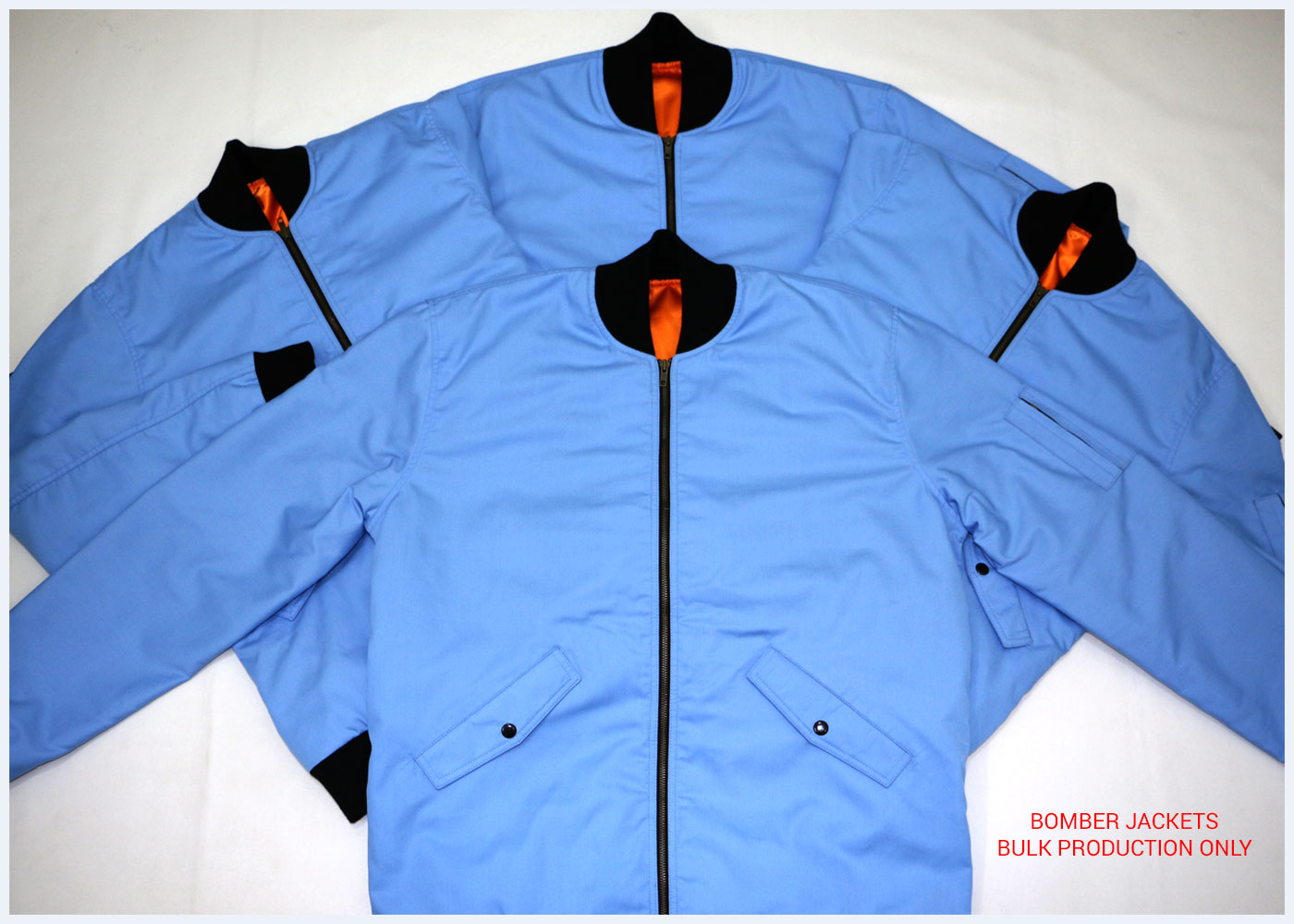 Why Custom Bomber Jacket from Stag Wears Inc?
Design a premium quality bomber jacket with Stag Wears Inc. Our affordable prices, quality materials and lots of customization option will let you design your very own custom bomber jacket. We offer 3 colors in metal zip and two types of inside lining (Polyester Satin and Cotton). Design team bomber jackets or dance bomber jacket with no minimum. Our production time is very fast and we delivery time is just 15-20 days for fully high quality customized bomber jacket in just two weeks. Checkout our size chart here and start customizing your own bomber jacket.
How Can I Design Bomber Jacket Online?
Visit our Design Lab page, select custom bomber jacket and start customizing it.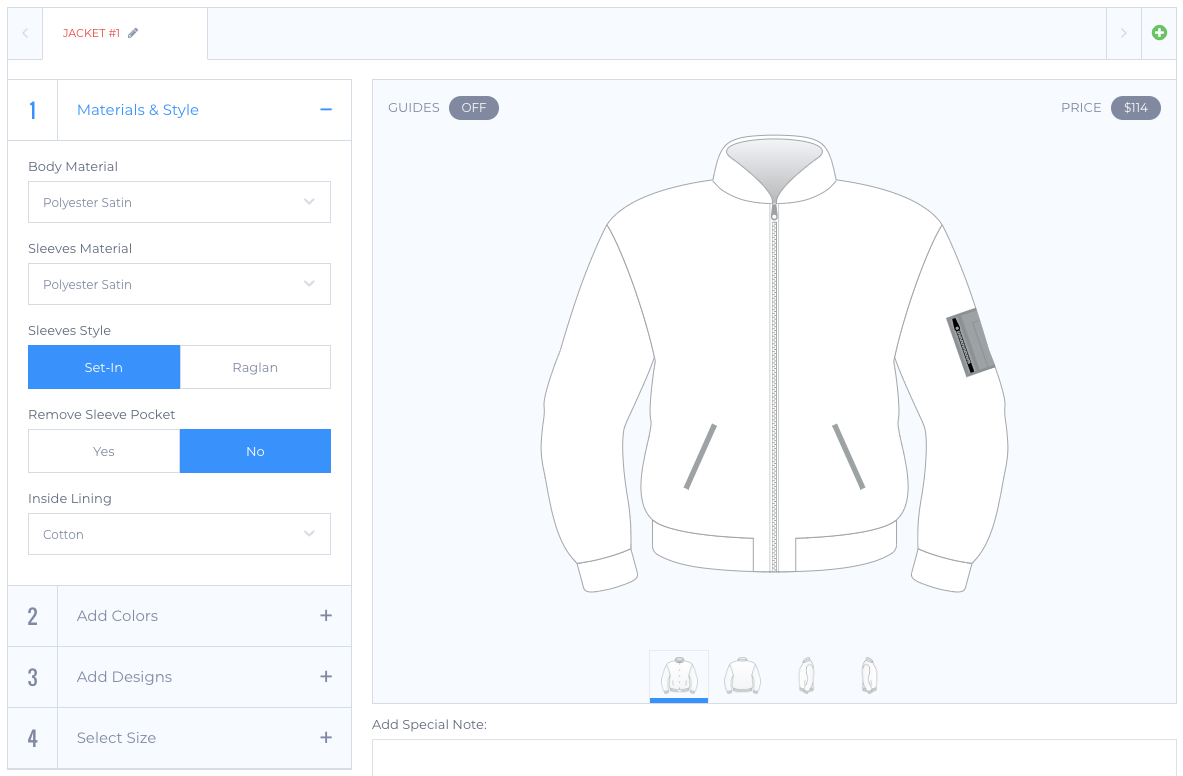 Material:  You can personalized bomber jacket in polyester satin, cotton twill, soft-shell and sheep leather. There is two type of lining available for bomber jackets (Satin & Cotton). You can even remove pocket from the sleeve. Select colors for jacket, pockets, knit and front zip.
Sleeve Style: There are two types of sleeves cut we offer for Raglan and Set-in style. Raglan sleeves extends from the collar of the jacket down to the underarm, so there is no shoulder seam. The benefit of this style is that it creates a wider underarm area, which allows additional space for wearing bulky sweaters or winter layers underneath.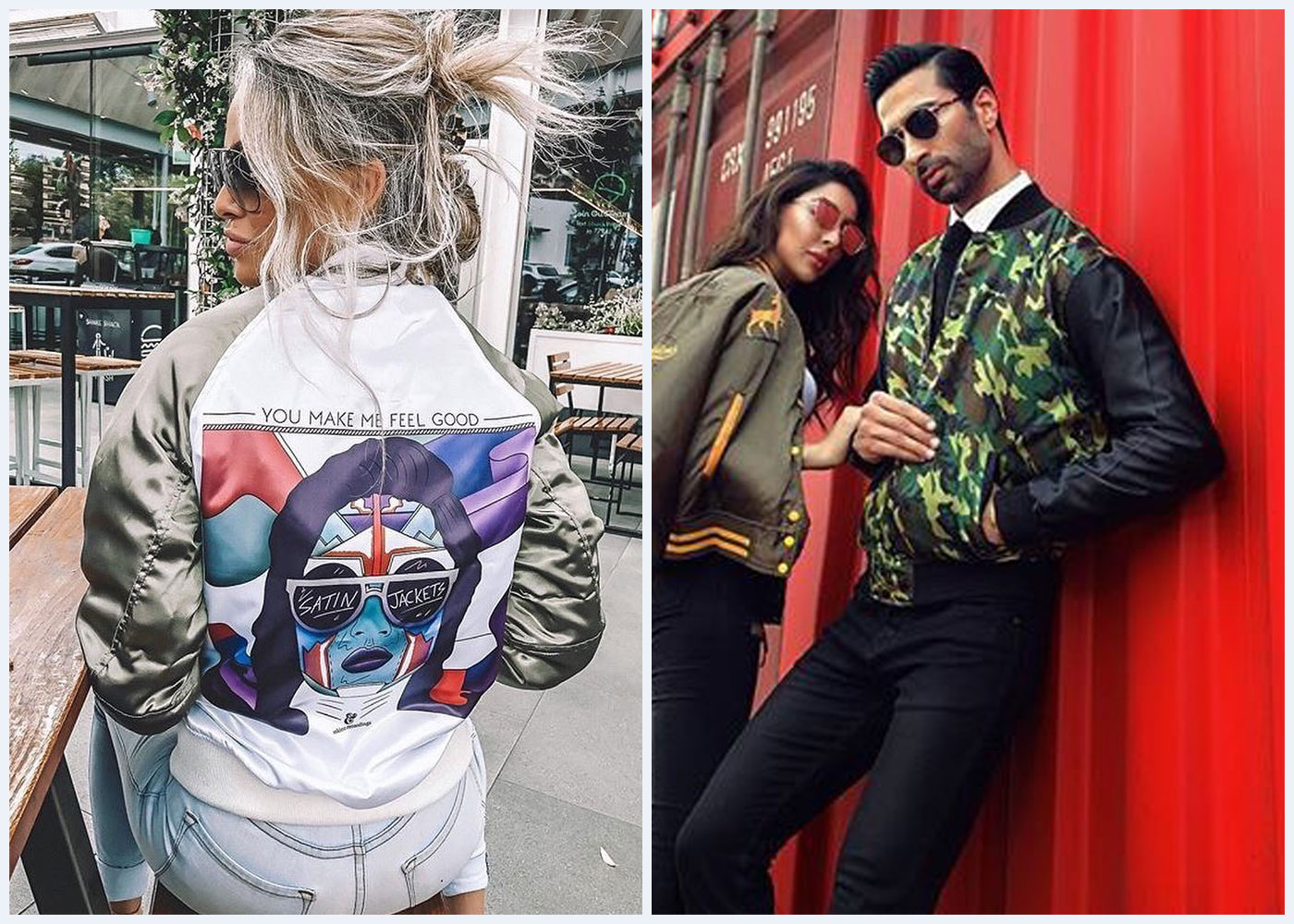 It makes up and down arm movement a little easier. It gives the jacket a sporty look and also makes it extremely comfortable. The other option is the Set-in sleeve option. It has a seam at the shoulder which continues around the underarm. It gives a slightly more tailored look. Along with sleeve style, choose buttons or zipper, and the knit style for your collar, waist, and cuffs. You can even add a hood or a front flap to really make your style even more distinctive.
Color: Your next choice is color, and this is a big choice, because everything is customizable including the pockets and buttons! Start out with a minimum of 20 color choices for the body alone, depending on the fabric you choose. Selecting a different color for the sleeves gives you another selection of more than twenty colors- which means endless combinations! Once you choose the body and sleeve color, you'll also choose the lining color and the color of your collar, waistband, and cuffs.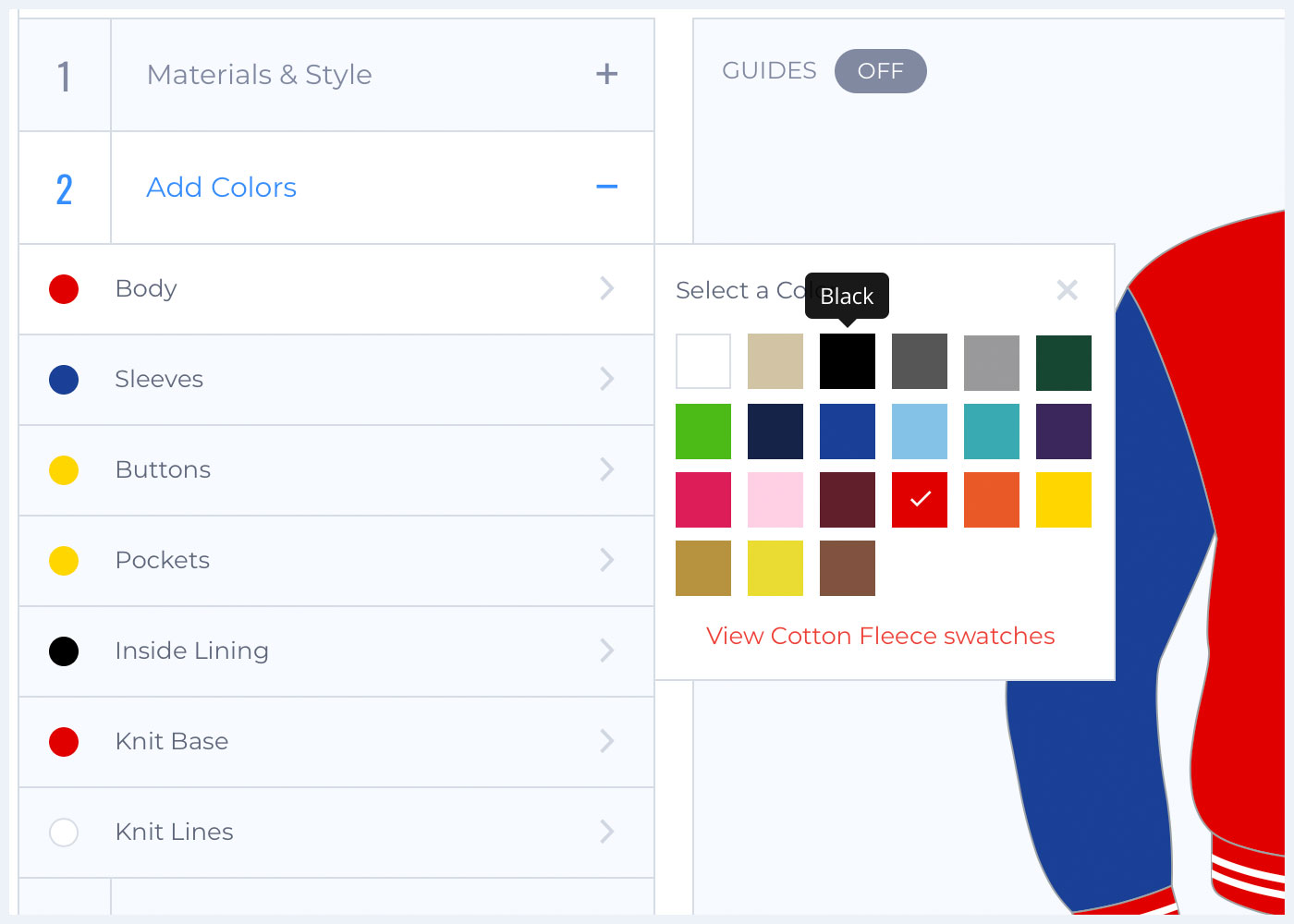 Custom design: Here's where you can really personalize your jacket with you school mascot, team name, company logo or name, or even your own name or initials. Memes and quotable sayings have become very popular this year. Why save them for t-shirts and wall hangings only? Add them to the back of your jacket to stand out and show your personality!
Add numbers to show your uniform number or the year. These customizations make them perfect to promote bands, teams, or even your business. Stand out as a group with matching jackets. Designs and lettering can be put just about anywhere on your jacket – and can be added to more than one place!
Design it just like you want it. Use Stagwears' library of premade designs or upload your own. Your Instragram followers will love it, and everyone will be asking where you got it!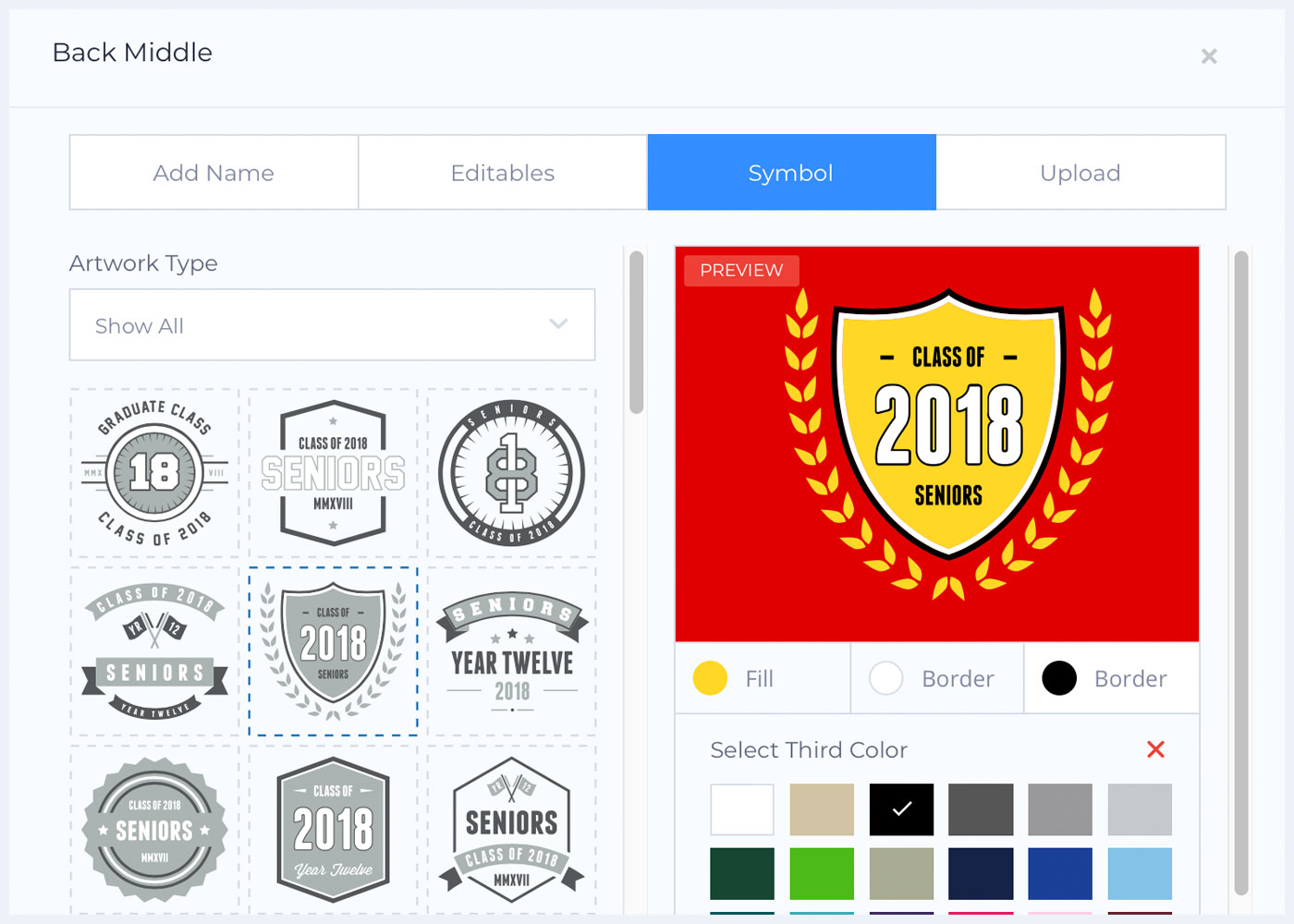 Ready to buy?
Whether you're ready to buy or just want to play around, try Stagwears' Design Lab so you can see all the options. Even if you're not sure what to choose, the Design Lab will show you what your design and color choices will look like so you can be confident when you make your purchase.
And, as you make each choice, the Design Lab tells you the cost of each choice, so you can stick to your budget. Browse our Instagram and Facebook pages for even more ideas. The Design Lab is so fun to use, you might just want to try out lots of different combinations (and you might end up ordering more than one!)
Once you get your custom jacket, please share your selfie with us to be featured on our Instagram page.