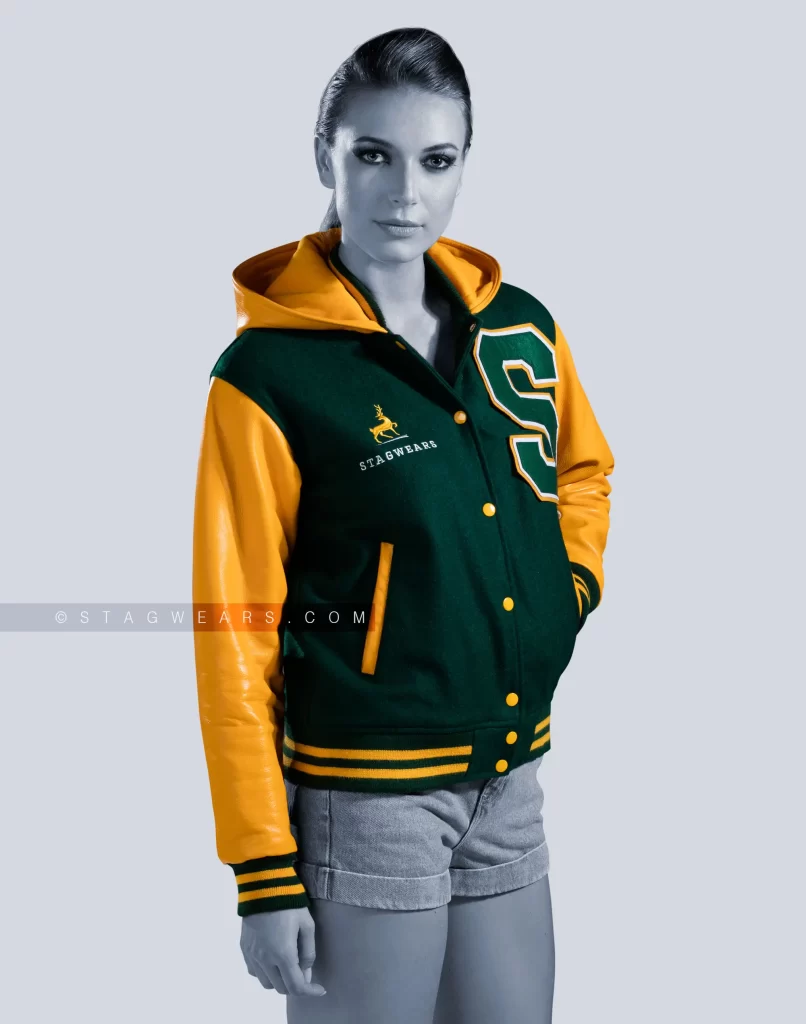 Slip into a realm of comfort and bliss with Stagwear's range of hoodies for women. Read on to find amazing ways to style your ever-reliable partner in ease.

If there's one thing we've learned from last year, it's that comfort is key. 2020 was hard. Quarantine, work-from-home, online schools and so much more. However, while trying to build up a rhythm to this new life, we all discovered a deeper appreciation for the soft and cozy. And let's just be honest – There's nothing more comfortable and cozier than a brand-new, ultra-soft hoodie. You know it, we know it.

The hoodie is a little bit of everything. Sporty, preppy, morning run ready, stay-at-home-all-day-doing-nothing ready – it gives it all. Take the plunge and wear one to a cocktail party? There's a 99% chance you might just be the coolest chick in the room. Promise.

So in case you haven't already graced your wardrobe with the iconic hoodie's presence, we expect you will now. This is Stag Wears' guide on how you can style and rock a hoodie for women, now and forever.

LOOK 1: COMFY BUT OH-SO-PREPPY HOODIES FOR WOMEN
Ladies, take notes! This first look is a masterclass on how you can flawlessly style a hoodie with a suit for a look that's both comfy and preppy. Hoodie and a suit? Yes ma'am. Maybe it's the juxtaposition of the two silhouettes that makes this combo so chic, or the fact that they belong to two very distinct categories – this look is just phenomenal.

First things first, don't play it safe. Start with your favorite pastel hoodie and layer it with a loud, vibrant suit with flared pants. Try hues like red, blue, or yellow. Just go crazy. Take it from Hailey Bieber and add in a pair of white sneakers, black shades, a cute little bag, and hit the town like it's your runway.

LOOK 2: ONE WITH A POP OF PUNK
Ding-Ding! Do you know what time it is? It's dropping your good girl act and channel your inner rebel time. This second outfit takes styling a hoodie to a whole new level by pairing it with a punk-inspired piece for a look that represents femininity in all its defiance and audacity.
Start with your basic black or white hoodie and tuck it into a plaid skirt for that perfect pop of punk. Wait, you are not done yet. Add in a pair of chunky boots, black shades, and maybe your best my-life-my-rules face? Ok, Perfect.

LOOK 3: THE ULTIMATE STREETSTYLE – HOODIES FOR WOMEN
The hoodie, no matter what century or place, has always been able to perfectly lend itself to the chic, urban vibe of contemporary streetwear. And so with this look, we take the hoodie back to its very roots – the street style.
Start with any hoodie of your choice and take it up a notch by pairing it with faux leather pants. Sporty on the top, party on the bottom. The leather pants add just the right amount of spice and preppy polish while the hoodie makes sure you don't look too overdone. If you're looking for some extra drama, complement the outfit with a pair of black stilettos.
LOOK 4: REIMAGINED (WITH A LIL HELP FROM RIRI)
This fourth and final look is inspired by the uber-stylish, rebel-at-heart, the one and only -Rihanna. Because when fashion is concerned, this beauty has a league of her own. So take a cue from Riri, put on the most gorgeous slip dress you own, top it with the same colored hoodie, and voila! A look that offers the best of both worlds. Our advice: go for the brightest possible hues. Finally, for the ultimate bad gal style, complete the look with a pair of stilettos, rectangular sunglasses, and oh, a chain choker.

If a slip dress isn't your forte, you can perfect a similar look by pairing the hoodie with a sleek, satin skirt. Throw in some sandals, a swipe of red gloss and the town is yours to conquer.

To get you started, shop our edit of the most stylish hoodies for women. Have one particular outfit in mind? No worries. Design your own with our Design Lab.
Browse our Instagram and Facebook pages for even more ideas. Once you get your custom hoodie, please share your selfie with us to be featured on our Instagram page.
Contact us today to see how you can fulfill the final step in securing your hoodies for women.