Men's bomber jackets like never before! Shop the amazing range at Stagwears now!
There's something to be said about the way men's bomber jackets can work to infuse an element of sophisticated coolness to just about any dude's outfit. The timeless swag of this ages old piece of outwear makes it a must have wardrobe essential.
What started as a way of keeping American WWI pilots warm in open- air fighter planes, has come a long way in terms of adaptability and style. While traditionally made of leather, today the bomber jacket is available in a multitude of materials such as suede, wool, nylon, polyester, and more.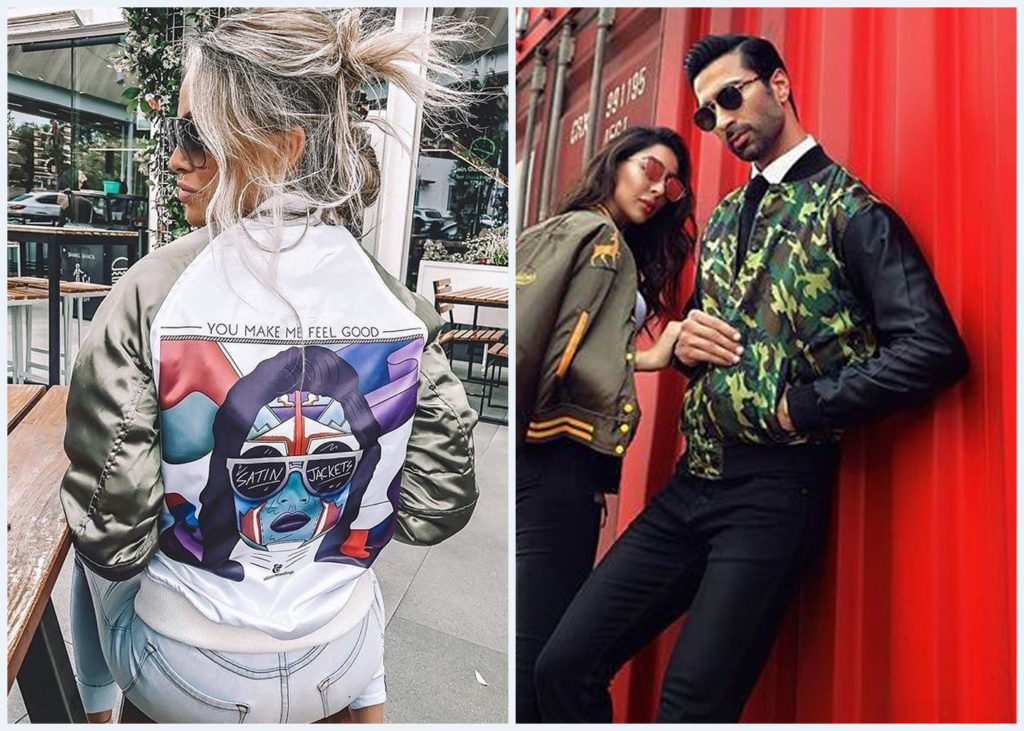 The beauty of the bomber jackets for men lies in the apparel's versatility. You can style it up, or down, making it the perfect long term style investment. Here are some styling tips on how to steal the show with your jacket, no matter what the occasion.
Casual:
The epitome of the cool n casual aesthetic, the bomber jacket is your perfect companion on a night out. Pair your bomber jackets with jeans, chinos, or any casual trousers and you have yourself an effortless style statement. Wear a t-shirt or polo underneath the jacket if it's warm, or a sweatshirt if it's colder.
Whether you're feeling cold or simply want to pull off Joe Jonas' contemporary urban look, throw on your favorite hoodie underneath your bomber jacket. You get to remain warm and cozy, while simultaneously nailing the trending athleisure look too. Win- win.
However, NEVER make the mistake of layering a hoodie underneath a slim cut jacket. That is unless you want to look like an overstuffed teddy bear with restricted arm movement.
When it comes to footwear, nothing beats the combo of white sneakers with a bomber jacket. And ta- da, your outfit to strut the runway or go grocery shopping is now ready.
Bonus—hats:
Style your bomber jacket with a hat to complete your casual look. Remember though, your hat's color should complement your jacket, not exactly match it.
Formal:
Contrary to what most people believe, you *can* wear a bomber jacket to a semi- formal event. In fact, we'd even go as far as to say that a well- styled bomber jacket is the perfect alternative to the traditional blazer.
When choosing your bomber jacket, be sure to pick one that's in a classic style and preferably in a neutral color like black, brown, or olive. You can opt for suede, satin, or leather for the posh, upscale look but other materials would also do. Just make sure that it's not too loud or flashy and remains elegant.
Now that you're done with your jacket selection, comes the important bit—styling the rest of your outfit to complement your smart look. Pair your jacket with a formal collared shirt and formal slim leg pants that end right at your ankle. Finally, top the entire look with leather trainers, loafers, or suede derby shoes. And there you have it, your effortlessly sophisticated look is done.
So, what are you waiting for? Grab your favorite new men's bomber jacket today at Stagwears! Have a specific style in mind? No problem, customize your own design with our easy-to-use Design Lab.
To get you started, shop our edit of the custom bomber jackets for men. Have one particular outfit in mind? No worries. Design your own.