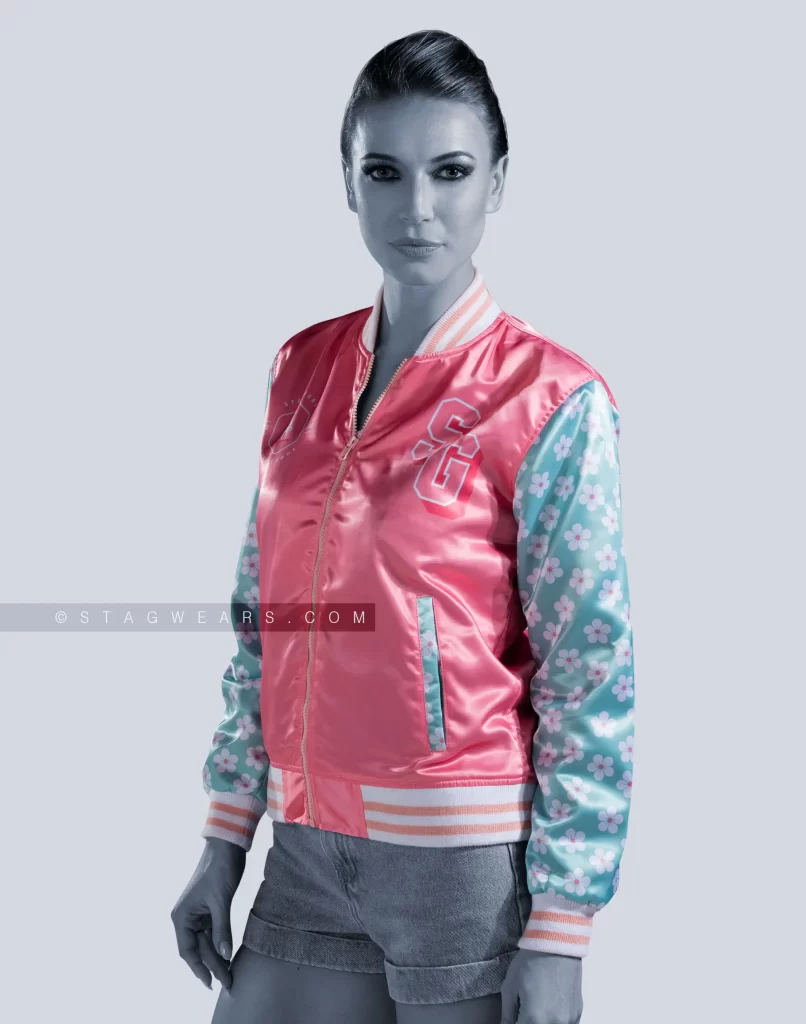 Satin is such a powerful fabric. Its smooth, silky feel speaks for itself. Chic. Elegant. Feminine. Satin jackets are all that and more.
While mostly only limited to the transitional weather in between seasons, when the wind becomes chiller and the sudden unexpected spells of rain catch you in a fix, the satin jacket can in fact be carried forward to the cooler seasons. However, when it comes to winter and autumn wear, most girls struggle with styling the jacket and ask each other the common concern: "Does this make me look too fat/ bulky?"
So, how does one style the satin jacket in the colder months?
We'll let you in on a little secret now: The key to nailing the slim, elegant look when wearing satin jackets in the cooler months is LAYERING–but with thin layers. Ideally, three layers will be enough to keep you warm.
How to Layer:
–First Layer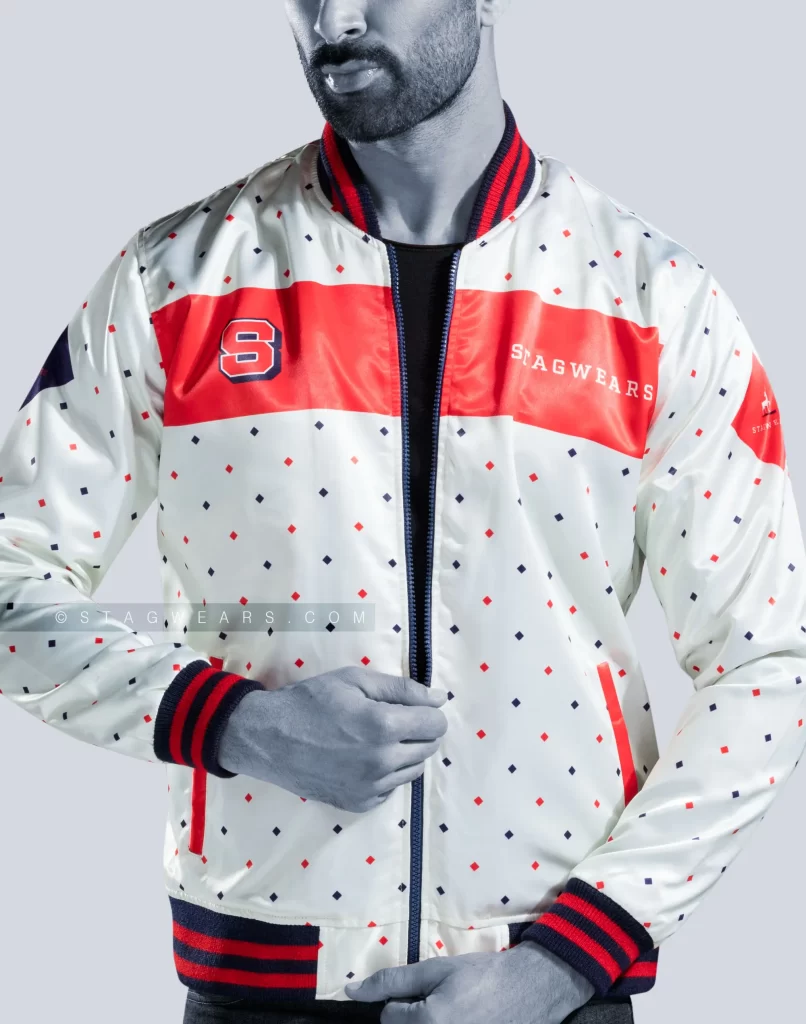 To rock your satin jackets in cooler seasons, first, choose a polyester or silk base slip. Basically, any material with the capability to keep sweat away from your skin will work best. Friendly tip: Don't use cotton. It will make you feel super uncomfortable as it absorbs sweat which doesn't evaporate from it easily.
–Second Layer
Secondly, the middle layer, which will work as your insulating layer. This is the main fabric that will work to keep you warm. Try a thin wool sweater and if you have sensitive skin, try the merino variation instead. It is softer and more comfortable than regular wool. Fleece is also a good option for this layer as it traps heat while remaining airy and breathable. It's also very lightweight and is made entirely of a synthetic material called polyester and is meant to imitate wool (a good option for vegans!) Other options are sweatshirts, sweater dresses, and or any other warm top.
–Third Layer
Finally, you have the outer layer and the real star of the outfit, the satin jacket. As you'll already be bundled up from the first two layers, this final layer is less about keeping you warm and more about infusing style into your overall look. Just throw on your satin jacket for that effortlessly ladylike look and you're ready to go. But before you go strutting out the door, here's some sage advice: don't forget to check the forecast for the day. And definitely keep a rain jacket and/or umbrella handy for rainy days.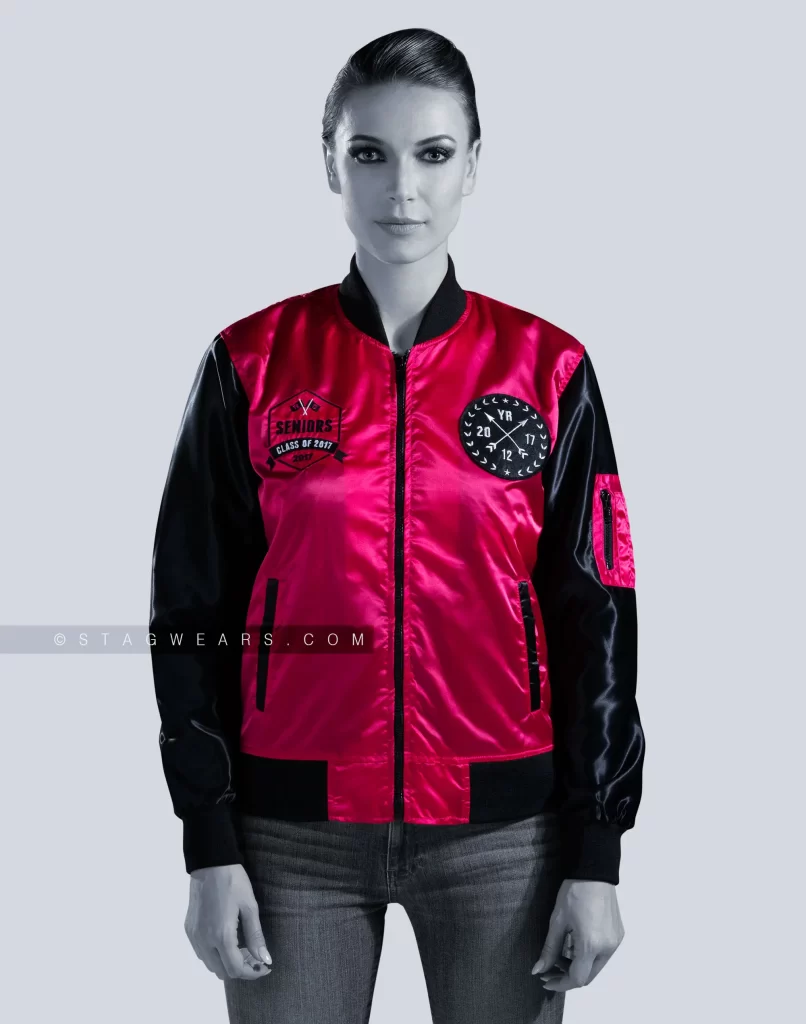 Now that the question of what you'd wear underneath the satin jacket is taken care of, here are some quick recommendations for what to pair it with in the colder months: First off, try pairing your jacket with a long pleated chiffon skirt, preferably in light pastel colors like pink or sky blue or even beige, with leggings underneath (for extra warmth). Another idea is to pair your satin jackets with a midi dress and skinny jeans. For more styling tips and ideas, keep your eyes peeled for a detailed blog on the topic in the near future!
To get you started, shop our edit of the satin jackets for men. Have one particular outfit in mind? No worries. Design your own.