Let's talk about Varsity Jackets today. Otherwise known as Letterman Jackets, Varsity Jackets have been hugely iconic in American sports and academics. They're also something of a traditional uniform for a lot of University teams. Throughout the years, we've been witness to a lot of change in the uniform itself. Rising as a symbolic uniform in schools, it transformed into something of a fashion trend for the modern era. The 90s especially saw it quite prominently displayed in the hallways of Hollywood. This means there's a high chance you've been seeing it in movies and TV shows from that era.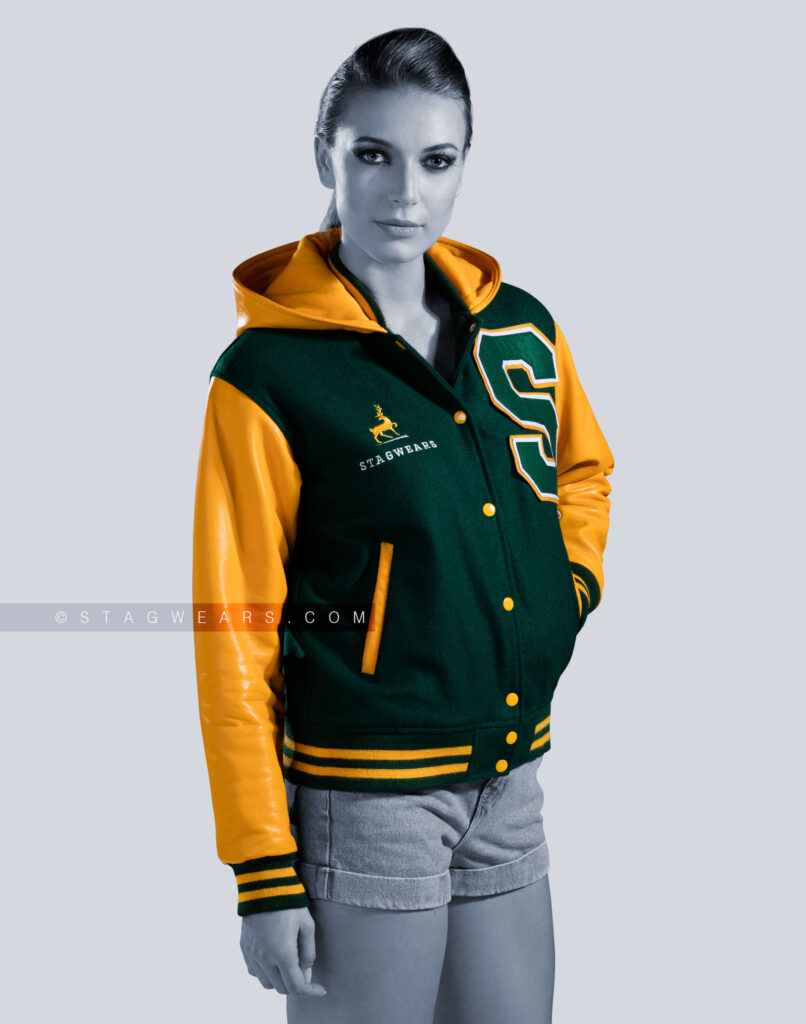 Origin of Varsity Jackets
Varsity Jacket originated as something Harvard created for their baseball team during 1865 (Yes, it goes way back then!). This original Jacket had the iconic "H" embroidered neatly on it. Back then it wasn't even a Jacket and was just a sweater called the Letterman sweater. As the years went on, it underwent a sort of evolutionary process. This led it to emerge in the iconic style we see today. Since then, these jackets have become popular with sports fans, and have become a mainstream piece of outwear for the general public as well.
What's In The Name: Varsity Jakcets
So why is it called "Varsity Jacket"? These beautifully crafted uniforms became known as Varsity Jackets because of their origin. Originally, only those who were at the "Varsity" level of sports or academics wore this uniform. So only the best of the best had the honor of donning these wonderful pieces.
The Materials of the Uniform
Then why was it changed from a Sweater to a Jacket, you may ask. The answer is quite simple and rooted in the creation of the uniform itself, or rather the fabric that was used to weave it. Cotton is the most common fabric which led to the eventual evolution of the product, alongside the leather sleeves. Letterman Jackets, as a name, emerged because of the letters embroidered on the Jacket itself.
Expensive yet Worth
I
t
The spark in popularity for this uniform came at a price though– the high demand of this garment.  Being something of a "personal" thing for a lot of people, soon everyone wanted a 
All of this meant that Varsity Jackets would be quite expensive, which is true. However, once we factor in the use of the high-quality materials, and the complete customization of the garment, it justifies the price. Not to mention, there's a huge sentimental value placed on these uniforms that most other clothes can't replicate.
Today, Varsity Jackets remain one of the most coveted pieces of clothing for University students celebrating school spirit and others who just want to flaunt their own iconic image.
To get you started, shop our edit of the custom varsity jackets for men. Have one particular outfit in mind? No worries. Design your own.