A massive sportswear revival is sweeping the fashion industry right now, with athleisure sparking a global fashion revolution. Making a comeback with this trend are the track jackets.  Once banished as the attire of playground bullies and gym freaks, the track jacket brings a sporty aesthetic to your outfit. And no, it's now no longer limited to the gym or the sports field.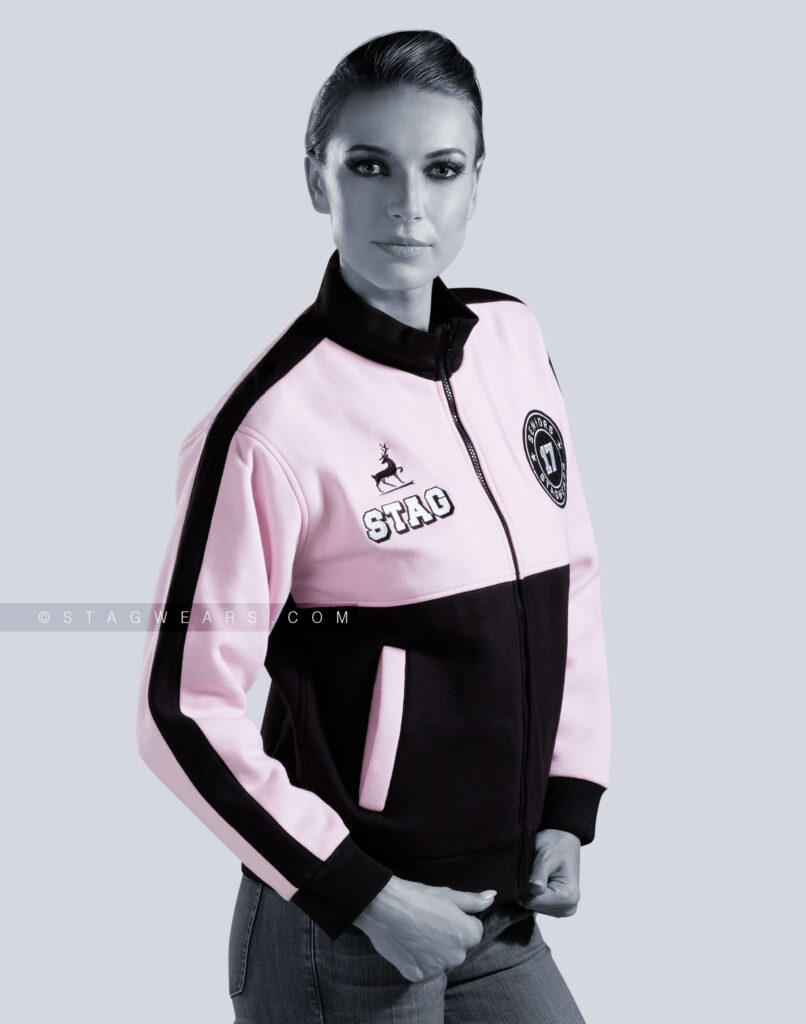 Here are all the reasons why a track jacket should become your next wardrobe staple:
Keep Yourself Toasty
Very rarely do the stars align and a piece of clothing is born that's both comfy AND fashionable. The track jacket is all that. Now you can beat the early morning chill with your trusty jacket, without compromising on style. Throw your jacket in your bag when it becomes warmer and later, as it gets cooler, throw it back on.
Make an effortless style statement
Want to go out but can't be bothered to change out of your sloppy T-shirt that has a ketchup stain from two days ago? No problem, just throw on a track jacket and take your look to the next level with zero effort. Although we'd recommend changing that T-shirt too. Instantly you have yourself a sporty chic look that doesn't look like you're trying too hard (which is true) but makes a definite style statement at the same time. What more could one possibly ask for?
Track Jackets: Something for everyone
One of the best things about track jackets is the fact that they come in various shapes, designs, and materials. From flashy, outrageously colorful designs to grounded, sophisticated ones, there's a track jacket out there for everyone. As for materials, you have cotton, spandex, nylon, and mixed (made from a combination of any of these materials).
Track Jackets: They're durable
If you're the kind of person who doesn't like dishing money on clothes every season, a track jacket is what you need. With the right care, a good quality track jacket (like the ones we have at Stagwears) will last you a lifetime. This makes it the perfect long term style investment. The track jacket's durability combined with its versatility means that you could wear it on a jog, a casual night out with friends, or on a lazy Sunday afternoon.
They're celeb approved
Gaining validation from wearing the same clothes as celebrities and Insta influencers isn't something we usually endorse. But when fashion forward style icons like Zayn Malik and Kevin Hart approve certain outfits, you can't help that feeling of smug pleasure at wearing the same thing. With the resurgence of the track jacket, A- lister celebrities have been rocking the chill, sporty look with track separates from brands like Gucci and Givenchy. Thankfully, you won't have to sell a kidney to recreate the same look—just browse through the budget friendly range of track jackets on our website and you'll see 😉
To get you started, shop our edit of the custom track jackets for men. Have one particular outfit in mind? No worries. Design your own.