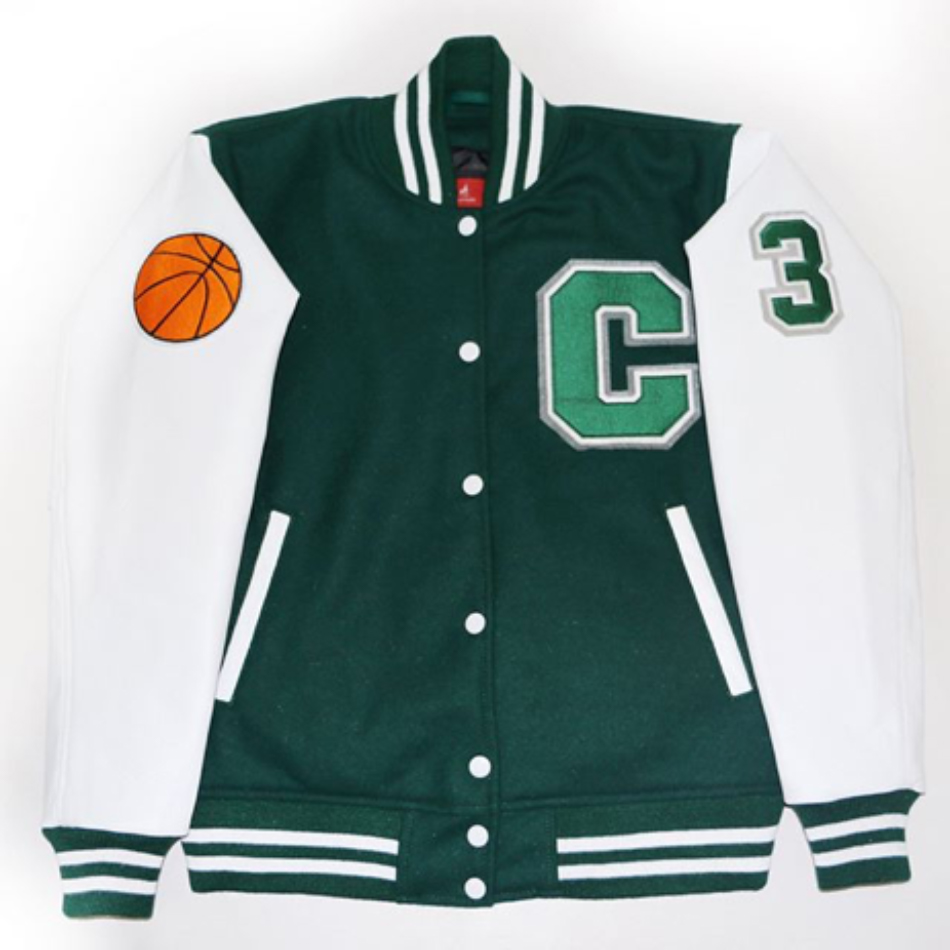 When varsity jackets first became popular back in the 1950's, they had to be earned by athletes and were sought after for their prestige. The jacket was styled in the school colors and the letter was the school initial. The large letter displayed on the left chest was an award earned by school athletes, and these jackets were often called "letterman" jackets.  The letter signified that the wearer was a varsity team member and the award was given after a certain standard had been met. They were often combined with other sport, championship or team patches and award pins worn on the jacket. School mascot patches were also very common.
Today, varsity jackets are a popular retro style and are often worn in a variety of colors with customized patches and logos to represent the wearer's own personal style.  They've also become very popular in hip-hop fashion. What used to be a simple letter patch can now be traded for multiple letters, numbers, or even illustrations. The letters and numbers can be made in any style or shape and combination of colors, which makes the possibilities really infinite. Patches might be made from felt or embroidered.  The only limit is your imagination.
Types of Varsity Patches
Varsity Letters
Varsity letters are the most common worn on jackets, and originally stood for the school name.  Sometimes just one letter and sometimes two or even more. The letter U was common for many universities and school names were shortened such as U Mass for University of Massachusetts or NYU for New York University.  These days, varsity jackets aren't just for baseball, football and basketball. They are now used for all kinds of school sports including weightlifting, track, cheerleading, volleyball, dance and more. But on today's customized varsity jackets, the letter can represent anything you want.  Varsity letters are perfect for initials of your team, university, company, or even your own initials. You can even use them to spell short words like Golf, VIP, or Boss.
Stagwears' letter patches allow you to choose up to 4 letters with custom colors for the fill, inner border and outer border, and they are available in four different fonts.  As you choose the colors, they will show up in our Design Lab customizer so you can see exactly how they will look. There is no chance of misunderstanding the difference between inner border and outer border.  Once you choose the colors, you can also choose between felt patches or embroidery patches.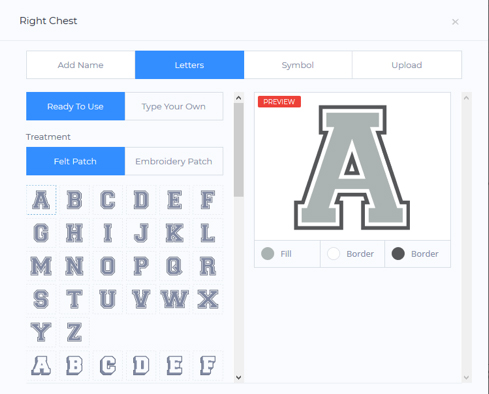 Need more than four letters?  No problem!
If you need more than four letters, our regular letters and numbers allow you up to twelve characters.  These letters don't allow for the three color customization like the varsity letters, but there are fifteen fonts to choose from including script fonts.  That makes it easy to customize your jacket with your name, team name, company name or slogan.
Why let t-shirts have all the fun?  With Stagwears' design lab, you can add your favorite saying to the back of a jacket! Are you a "Dance Mom" or "Best Dad Ever"?  You should have a jacket that lets everyone know. These jackets also make one-of-a-kind, personalized gifts!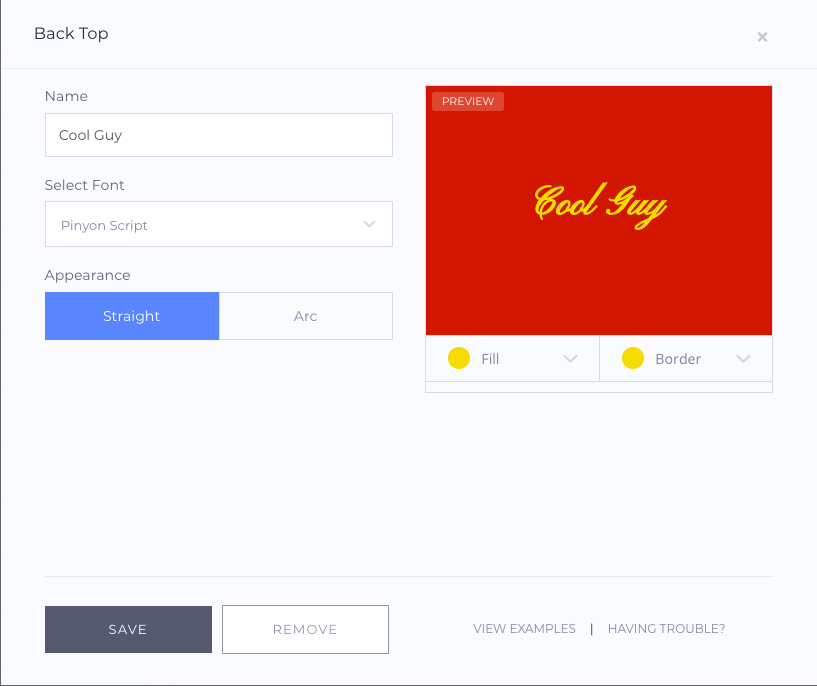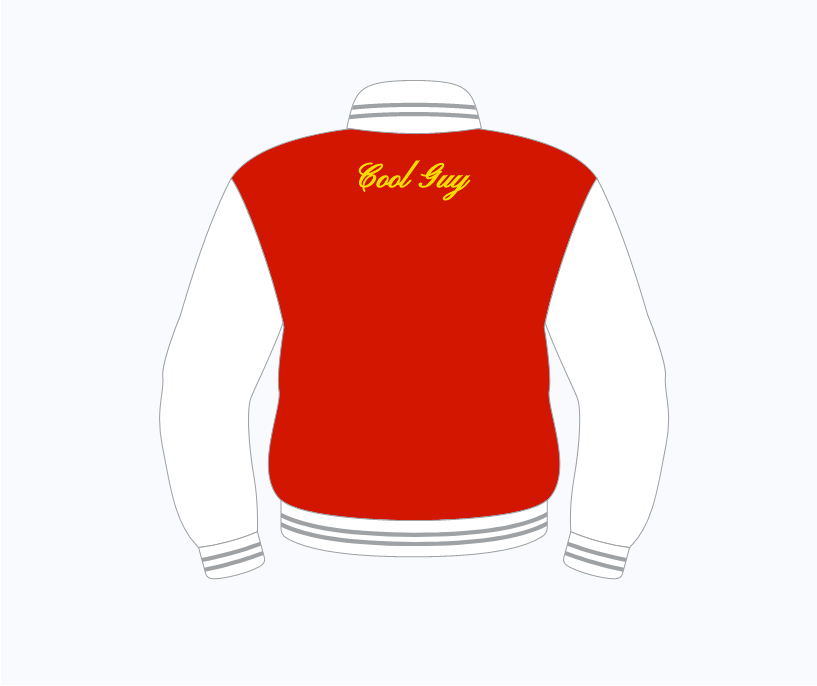 Varsity Numbers
The variety doesn't stop with just letters to choose from. Numbers add a whole other possibility.  Choose your graduation year, your jersey number, the current year – the options are endless! Sweet 16?  You should have a jacket to celebrate! Have a favorite player? Why not wear their jersey number? Wrestler?  Why not add your weight class? Favorite bible verse? Let everyone know. The options go on and on.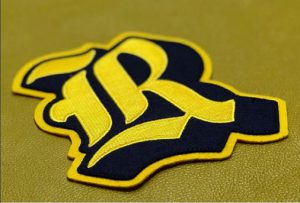 Varsity Patches
Patches open up a whole new world of potential!  You can choose from curated library of patches for baseball, basketball, bowling, cheerleading, cross country, football, lacrosse,racing, soccer, swimming, track, volleyball, wrestling and even pool! A varsity jacket is a great way to show your participation and achievement in your favorite sport.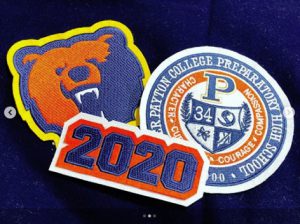 Mascot Patches
We've also got lots of mascots already loaded up and ready to go.  Choose from our collection of bulldogs, rams, horses, cardinals, eagles, wolves, tigers, panthers, Indians, bulls, and many more.  If we don't have your sport or mascot as a choice, simply upload your image for the ultimate in customization. It's easy! Add mascots with your own school colors, or reach out to us directly to create a custom mascot patch that's 100% unique. No matter what you select, our custom patches will beautifully display school or team pride.
There are even options to have text around your logo.
Varsity Patches Aren't Just for Sports
Not an athlete?  Don't let that stop you from getting your own varsity jacket!  With customized patches, you can show your love for music, drama, and other activities.  Show your musical prowess with notes and turntables. Good at magic? Display a deck of cards!  And these are just the logos that we already have available. Upload your own image for an infinite number of choices.
Perfect for Businesses
Want to make sure your staff has a cohesive look that is current and stylish?  Planning a group outing or conference? Why not choose a custom varsity jacket?  You can upload your logo and company name and choose your company colors. Add your slogan to the sleeve.  Even add your employee's name for a jacket they'll go gaga over. These jackets will really make a statement and everyone will want to be part of your team!
Put Your Patch Where You Want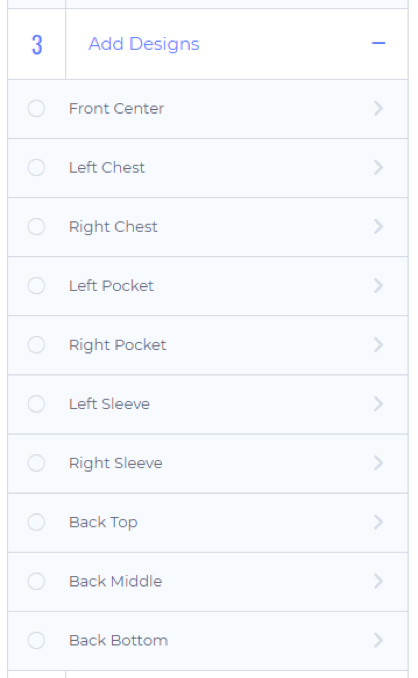 The left chest isn't the only option for your customization.  Choose from ten placement options – and why choose just one? Choose a patch for your left chest and put your name on your right.  And don't forget the back for a big statement piece! Choose from felt patches to custom embroidery.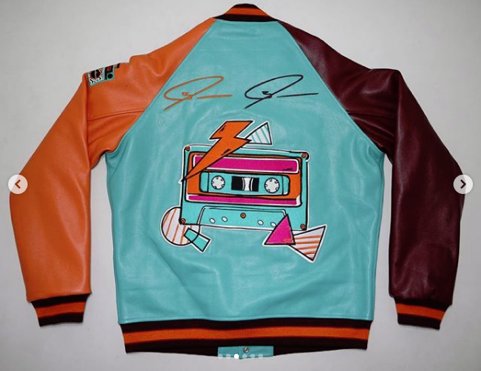 See Your Design Come to Life!
With our online varsity jacket builder, you have the ability to completely customize and create your desired custom varsity jacket, all while seeing your virtual design as you create it! Choose sleeve colors and styles, body colors, buttons or zippers, and if you want to add a hood. Choose where you want your patch to go and customize what your patch will look like. Our Design Lab will insure that the jacket you have pictured in your mind is the exact jacket that gets shipped to you.
Our Design Lab is free, so why not give it a try? See what combinations you can come up with. Save customized jackets to your account and share them with friends to see who can create the best one. Make your own logo or mascot with Photoshop or your favorite design tool and upload it to the Design Lab to see what it will look like on your jacket before you buy.
And, as you add items to your jacket, you can see how it will affect the price, so you can watch your budget. But don't worry, Stagwears has affordable prices but doesn't sacrifice quality. And there is no minimum purchase, so if you want to order just one jacket before you can convince the team to buy, that's no problem. Once they see the jacket, they are sure to be ready to order their own! And Stagwears offers big discounts for bulk orders, so your team won't have to spend all day working that fundraiser!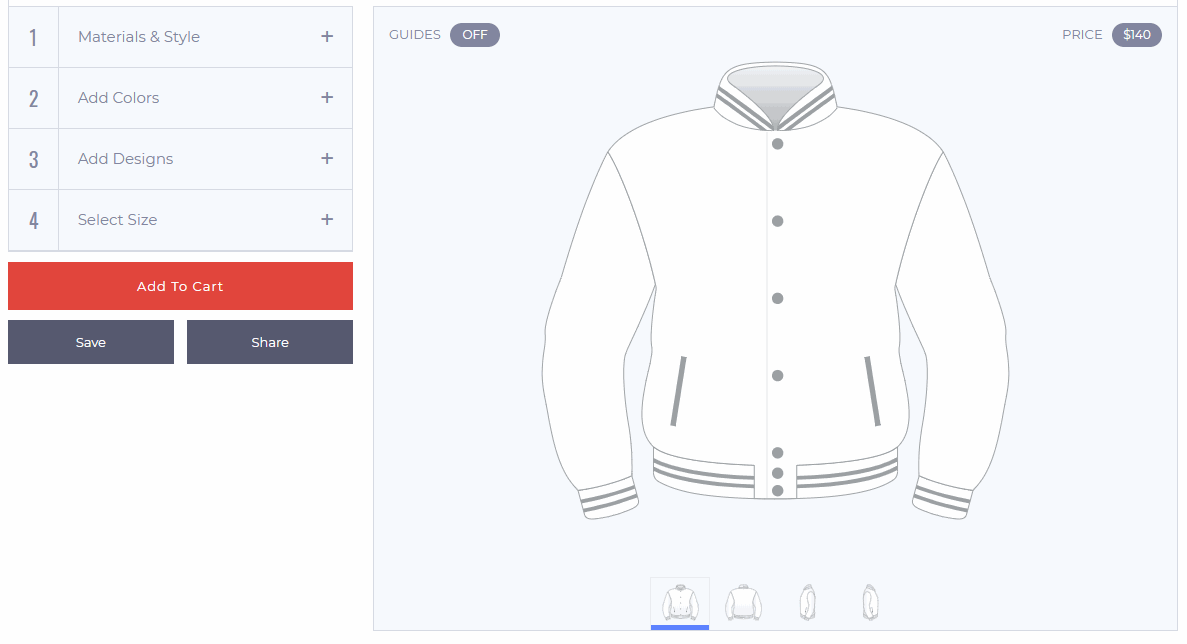 So, as you can see, varsity letters and numbers are just the beginning. Add them to a quality customized varsity jacket with custom felt patches and embroidery and you'll have a jacket that meets your exact needs and expresses your personality, and will be the envy of all those who see it. Order yours now!